Ad-Specific and Optimized Content
Ad-Specific landing pages create a contact funnel that is short and leads to conversions using as few clicks as possible. Every campaign we come up with links to these landing pages. This also helps us to make custom in depth reporting and analysis of the user behaviour on site. We constantly optimize based on Heat-maps, Scroll Depth and Click Maps, but also run Split test Experiments to see what works best.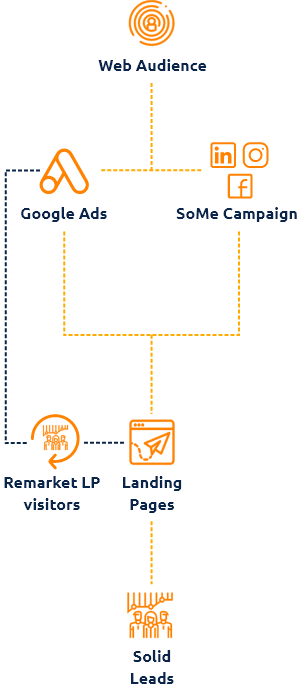 Landing Page Optimization Features
After everything is set-up we our team constantly evaluates and analyses the performance and the habits of the users that visit the pages. This way we make sure that the older the page gets the better it will convert. To do this we use up to date features to get the best metrics we can about the user behavior.
Heat-Maps

Click Maps

Scroll Depth

Split Tests
Landing Pages and Google
Usually we also opt to have the pages indexed by Google. This means that we create good SEO on them, set up Tags and create great Meta Descriptions for the pages so that Google is able to find them even if your Ad is not triggered by a search action.