Social Media Platforms in 2020
According to statista.com Danes love Facebook: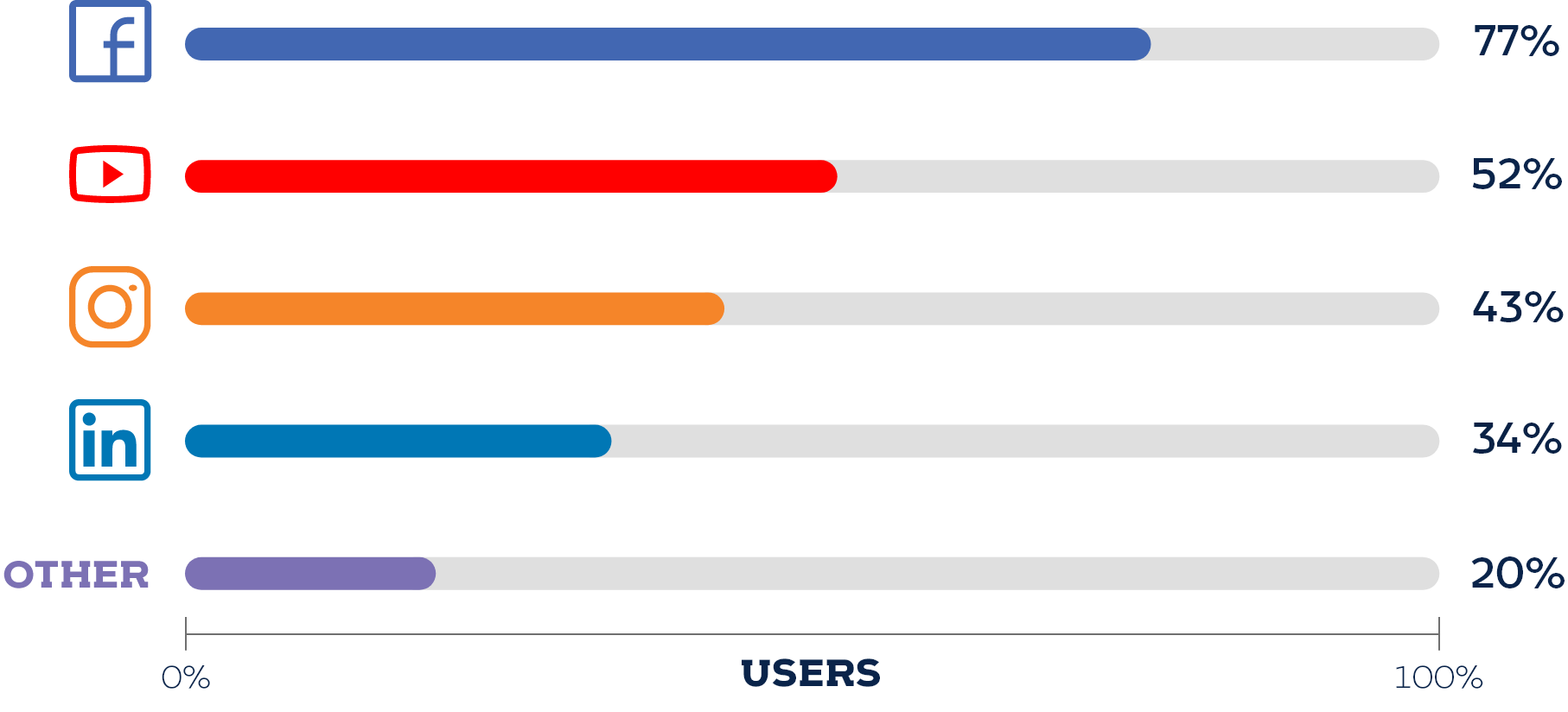 Given these numbers and the definition of your Audience we find the best approach to Social Media in order to maximize the quality of your campaigns.
The Right Campaign
will Convert
Through Social media you can create special Audiences that specifically express interest in your brand or product. Through the right campaigns we retarget these audiences through SoMe ads that create solid leads.
Each Platform has its specific ad types that help in different ways so the possibilities are endless. It all depends on you and your product or service.
NOTE: We do not offer Social Media management, that's a different ball-game but we are more than happy to guide you in the right direction.
SoMe Services
Our team consists of abroad teams with different competences, this way we can cover a wide array of services